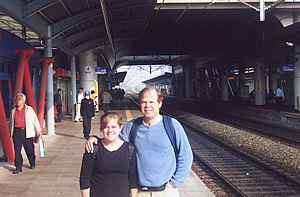 1. Gary and his daughter Annie are:
a. Waiting to get on the train ride at Disneyland.
b. On their way to a school in South Korea.
c. Lost in New York City.
---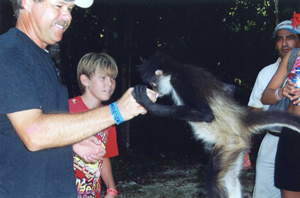 2. Gary has gone wild and is:
a. Giving one of his kids a drink at his house.
b. Visiting the San Diego Zoo.
c. Making a new friend in the jungle.
---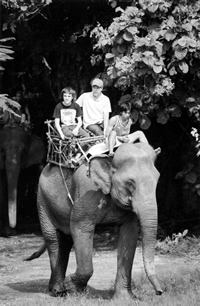 3. Gary and his son Jonah are riding an elephant:
a. At a wild animal park.
b. Because Gary got tired of paying high gas prices.
c. Through an exotic jungle in Thailand
---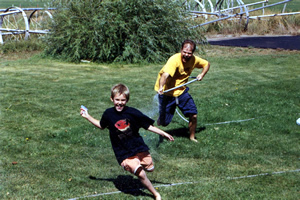 4. Gary is:
a. Having a water fight with his son Boone.
b. Chasing off a boy who wanted his autograph.
c. Serving refreshments at a 4th of July picnic.
---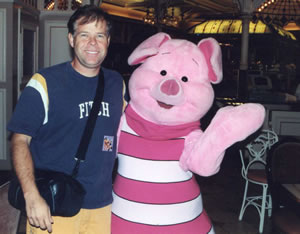 5. This picture shows Gary:
a. With his son Jackson at a Halloween party.
b. With his twin brother at a family reunion in Idaho.
c. Pigging out at a restaurant in Disneyland.
---
6. Gary is wearing a dress because:
a. He can longer fit in his jeans.
b. He's wearing a disguise so he can steal a kid's lunch money.
c. He's acting out one of his Beautiful Buehla stories.
---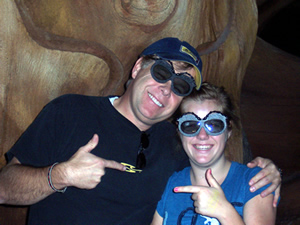 7. Gary and Annie are:
a. Going to a 3-D show at California Adventures.
b. At a fashion show in Paris.
c. Attending a finger pointing convention in Washington D.C.
---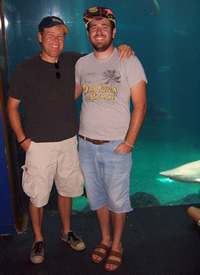 8. Gary and his son Jackson are:
a. In a cave in South America.
b. At a new restaurant in Seattle.
c. At an aquarium in Maui.
---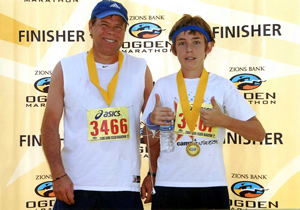 9. Gary and his son Boone are showing off
the medals they won:
a. At the Wedgie Olympics.
b. For finishing a half marathon.
c. For being able to count to 3466.
---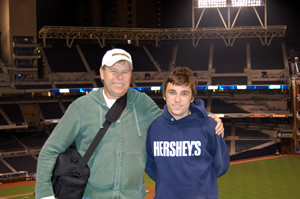 10. Gary and his son Jonah are having fun:
a. At a San Diego Padres baseball game.
b. Visiting a chocolate factory in Hershey, Pennsylvania.
c. Waiting at the American Idol auditions in Denver,
Colorado.